Ingredients, labels, declarations, INCI, "Natural", "Organic", "Vegan", "Not Vegan" …
Are you confused? With all that tired, exhausted and caring parents? Responsible towards your family, society, the environment?
Is all this too much for you, in the moments when your baby has a "strange rash" in the diaper area and you are sure that the care you provide is flawless?
Maybe it's time to think simply and naturally.
We all know how sensitive, delicate and undeveloped a baby's skin is. Its physiology is not balanced in the first three/four months, the sebaceous glands are not fully functional and the transdermal loss of moisture can be great. The lipid protective layer on the surface of the baby's skin is very thin and sensitive. The skin's resistance can be impaired by frequent washing and treatment with various skincare products, especially those whose ingredients are not natural. As well as by, paraffin, parabens, mineral oils, surfactants, sulfates and other mass technological and chemical solutions that enable manufacturing products at a low cost and affordable price.
And finally, don't forget, everything that is applied to your child's skin transfers part of its composition into the bloodstream, whether it be harmful or beneficial.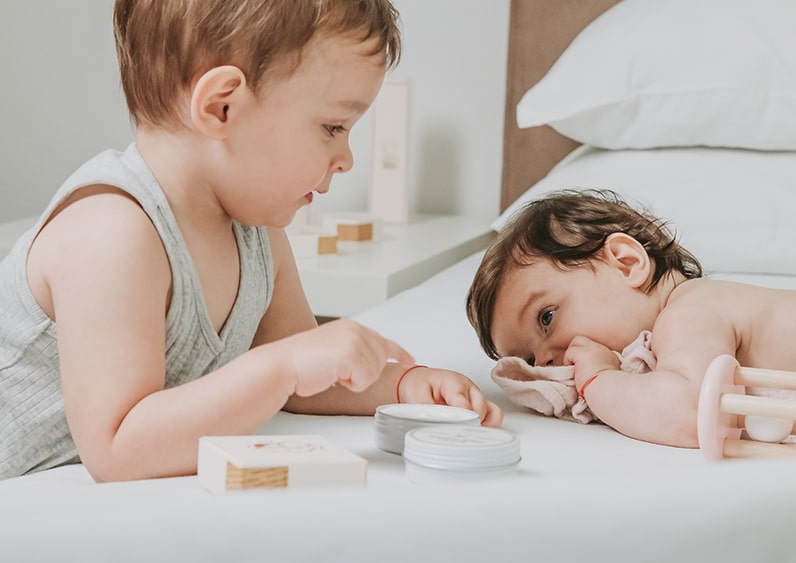 You don't have to be highly educated in chemistry or functional medicine to add 2 plus 2, what you sense with simple parental intuition is enough.
For centuries, parents have cared for their children in the best and most caring way they could. According to their abilities and the time in which they lived. Babies were the same back then as they are now, evolution didn't have that much time for new experiments. Babies haven't changed, but we have changed … and the circumstances … And not always for the better! Until only thirty years ago, only 2% of the entire population in our country, at that time, had eczema. Today, in Serbia, almost every other child has some kind of skin ailment.
At a time when people and circumstances were simpler and more natural, parents found answers and solutions, right where their roots were, in nature. First, they were able to listen to their parental instincts, which evolutionarily belong to us, and are our first weapon in protecting our offspring.
These instincts have led us for centuries; a lot of clean air, mild morning and evening sun, healthy unprocessed food, clean water of moderate temperature and a wealth of herbal preparations are the key to keeping our children healthy. Chamomile grew in the meadows to soothe irritated skin, thyme, St. John's wort, calendula, yarrow… to heal wounds, recover dry and inflamed bottoms and nourish sensitive facial skin irritated by the wind. Mothers bathed their children in water enriched with oat milk or chamomile tea, made soap from purified animal fats or olive oil and lye, which was good enough to maintain proper hygiene and gentle enough not to damage the delicate resistance of children's skin. There were no labels or declarations with confusing ingredient's names in Latin.
There are today.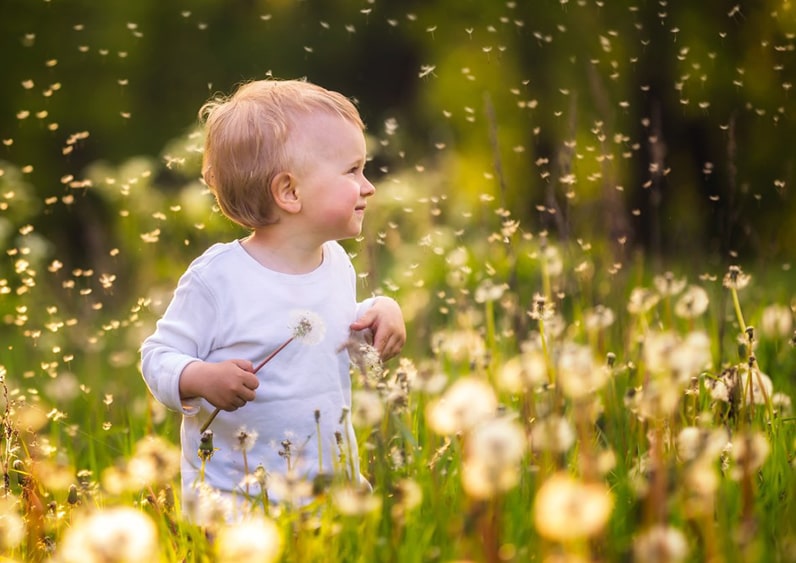 And finally, maybe it's good that there are. The modern man is a man of information, rarely of instinct. Therefore, the declaration will give you insight and give you the opportunity to choose nature, and return to it as soon as possible. Natural products are mild, very effective and safe. They do not break the connection between your baby and the environment to which it must adapt. They are the support and security that sensitive skin needs and a reliable way for your child to grow into a healthy and resilient human being who has not become alienated from nature.
Proof that you are a responsible parent, for a start, is that you are reading this article.