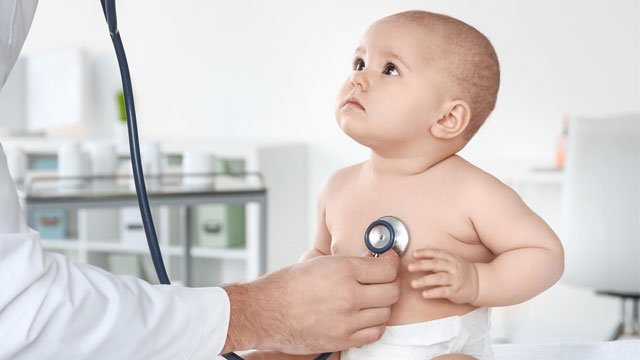 We are proud of our cooperation with esteemed pediatricians. Our relationship is based solely on a shared desire for our little ones to be healthy, nurtured and carefree.
The best for your little ones!
Dr. Biljana Kostić

dr med.spec.pediatric AFEJA PEDIATRIC

When working with children, it is important to recognize the high quality products and what is best for them. The Golden Toddler skincare products for babies certainly provides that.
Baby soap, Bathing Milk that maintains ideal softness and moisture of the skin, a gentle Top To Toe wash with medicinal herbs and a creamy 100% natural Top to Toe losion.
Rashes and other dermatological problems in the diaper region are common in everyday pediatric practice. The Golden Toddler Diaper Care Cream as well as the Diaper Zinc Cream quickly and effectively solve these problems.
Dr. Evica Grujičić

pediatrician Children's Dispensary, Health Center Subotica

For the delicate and sensitive skin of infants and small children, it is necessary to choose the best care and protection; since their skin is up to 10 times thinner and more sensitive to external influences, there is no natural protective acid coating with an optimal pH value of 5.5.
THE GOLDEN TODDLER products meet all these requirements, are completely NATURAL, meet all prescribed standards and have passed all the necessary tests.
I gladly recommend them since they are very EFFECTIVE, which is confirmed by many satisfied parents and happy babies and toddlers.
Dr. Slavenka Nedimović

pediatrician Labudovo Brdo Preschool Dispensary

I recently became familiar with The Golden Toddler baby care products. The palette includes everything you need when it comes to baby's delicate skin.
I have to admit that both parents and I are satisfied with the results. I recommend The Golden Toddler baby care products both to parents and my colleagues.
Dr. Džafer Aslani

pediatrician Health Centre Dr Milutin Ivković, Padinska Skela

When it comes to babies, it is extremely important to choose high-quality, natural products for their care, in order to reduce the possibility of various dermatological problems that are typical for that age.
I am glad to be able to support a domestic brand that is seriously engaged in the production of high-quality, 100% natural baby care products. All products are very effective according to their composition and purpose.